Kansas City PBS,
90.9 The Bridge
, and
Flatland
serve more than one million people each month in 30+ counties, meeting audiences where they are - online, on-air and on the go.
Our brand platforms serve as the region's most trusted sources for thought-provoking programming, educational resources, regional journalism, and local music discovery. Support from businesses helps bring our mission to life.
Business Support Partnerships offer targeted marketing in a clutter-free environment - so your brand stands out. Our audiences are more loyal, more supportive of our business partners, and more engaged with their communities than any other audience in our viewing area.
CommunityAmerica Credit Union
Whitney Bartelli, Chief Marketing & Strategy Officer for CommunityAmerica Credit Union on partnering with Kansas City PBS.
Testimonials from our Partners
Kansas City PBS
CommunityAmerica Credit Union
Kansas City PBS
Brits of Lawrence
Kansas City PBS
Husch Blackwell
Three Brands Offer Flexibility
As a Business Supporter, your marketing message can reach the affluent viewers of Kansas City PBS' award-winning programming, the community-minded listeners of 90.9 The Bridge, and the educated and inquisitive readers of Flatland.
We will help you engage with one - or all - of our valuable audiences, reaching them online, on-air, in their inbox, print, and more. Our team can customize a marketing package that delivers.
Supporting Provides Unmatched Benefits
By virtue of supporting KCPBS, The Bridge and Flatland, the connection you build with our audiences instills a halo effect that predisposes their desire to do business with you.
71% say companies who sponsor PBS provide a valuable public service.
68% believe PBS sponsors are committed to quality & excellence.
55% view PBS sponsors as industry leaders.
66% feel PBS sponsorship is more trustworthy than advertising on other networks.
59% of viewers pay more attention to sponsor messages than ads on commercial networks.
Winning the hearts and minds of our fans pays dividends with a highly engaged audience.
Educated - They prioritize education and lifelong learning for themselves and their families.
Influential - They drive trends through word of mouth and influence corporate and social networks.
Cultural - Passionate about the arts, they relish music, theater and museums.
Community-Minded - They lead and participate in local initiatives and are highly active in the community.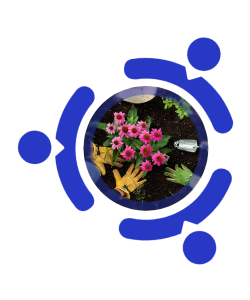 NEW Business membership
Kansas City PBS Corporate Circle
Join the group of civic-minded businesses coming together to invest in our public media services. Membership is straightforward - and connects your brand with our audiences year-round.
"Working with The Bridge has been a wonderful experience. The Bridge speaks directly to a segment of our customer base. Being an underwriter of Kansas City's listener-supported NPR music radio station is quite rewarding as our customers will thank us for our support of The Bridge. Support local, buy local. It's a real win-win!" - Matthew Gold, Comfort Plus Shoes & Footcare
"​We think access to public television is important, as the content isn't influenced by advertisers but rather what is best for the community." - Brad Sprang, Office Managing Partner, KPMG L
Become a Business Supporter
Our corporate support staff is here to help! Fill out our online form or contact a representative to learn more.