Connect with more than 730,000 viewers each week: Become a Corporate Sponsor.
Viewers say they are more likely to purchase products and services from organizations aligned with PBS, America's No.1 trusted brand for 18 years running. Our Corporate Sponsors stand out in our high-quality, low-clutter television environment.

History, drama, news, public affairs, science, nature, lifestyle and children's programming — we offer an unparalleled array of award-winning programming and sponsorship opportunities that allow you to associate your brand with PBS. Marketing messages on Kansas City PBS, Kansas City PBS 2, Kansas City PBS Create and our 24/7 Kansas City PBS Kids channel provide powerful and flexible ways for your company to reach a variety of customers and clients. Our production team can work with you to create 15-second and/or 30-second spots. When we promote your sponsored program on television, radio and online, your company will be mentioned as a Program Sponsor. Your company will also be listed in Kansas City PBS's Member Guide.
CommunityAmerica Credit Union
Whitney Bartelli, Chief Marketing & Strategy Officer for CommunityAmerica Credit Union on partnering with Kansas City PBS.
Testimonials from our Partners
Kansas City PBS
CommunityAmerica Credit Union
Kansas City PBS
Brits of Lawrence
Kansas City PBS
Husch Blackwell
Monthly Member Guide
Packed with information on programming and special events and coverage of local issues and the arts, our Member Guide reaches more than 27,000 loyal supporters each month who are truly invested in our mission.
Special Events
Kansas City PBS has a visible presence in our community across many venues, with events such as PBS Kids character visits, live concerts at venues like Arvest Bank Theatre at The Midland and special opportunities to interact with nationally known PBS television personalities. Corporate Sponsors make these events possible and receive visible recognition at events as well as on-air, online and in the KCPBS Member Guide.
Challenge Grants
Encourage others to support the programs and services that we all know and love while gaining recognition for your company during our funding drives. On-air opportunities include an appearance by a representative from your company, your company's signage on the set and mentions of your support during breaks.
Connect your company's message with our audience: Our corporate support staff is here to help answer any questions you have and to assist you with your needs.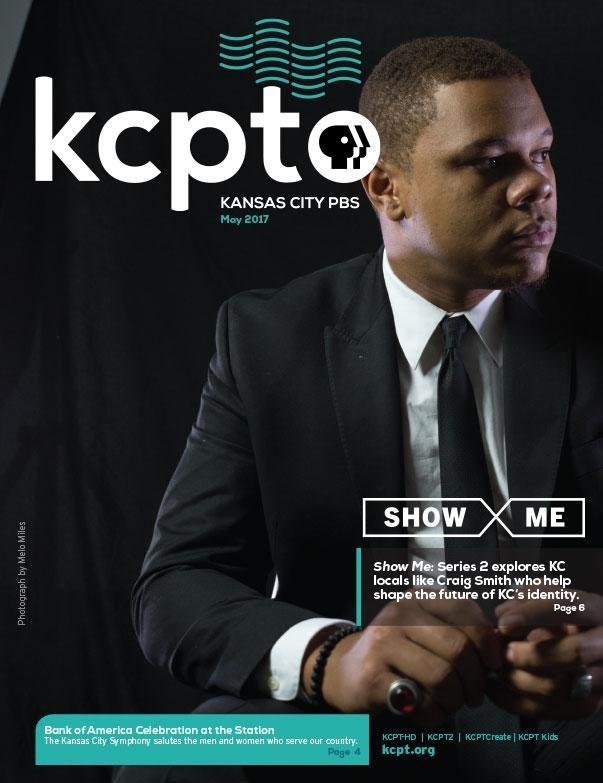 Member Guide
KCPBS's Member Guide reaches 27,000 loyal supporters each month who are truly invested in our mission.
"​We think access to public television is important, as the content isn't influenced by advertisers but rather what is best for the community."
Brad Sprong, Office Managing Partner, KPMG LLP