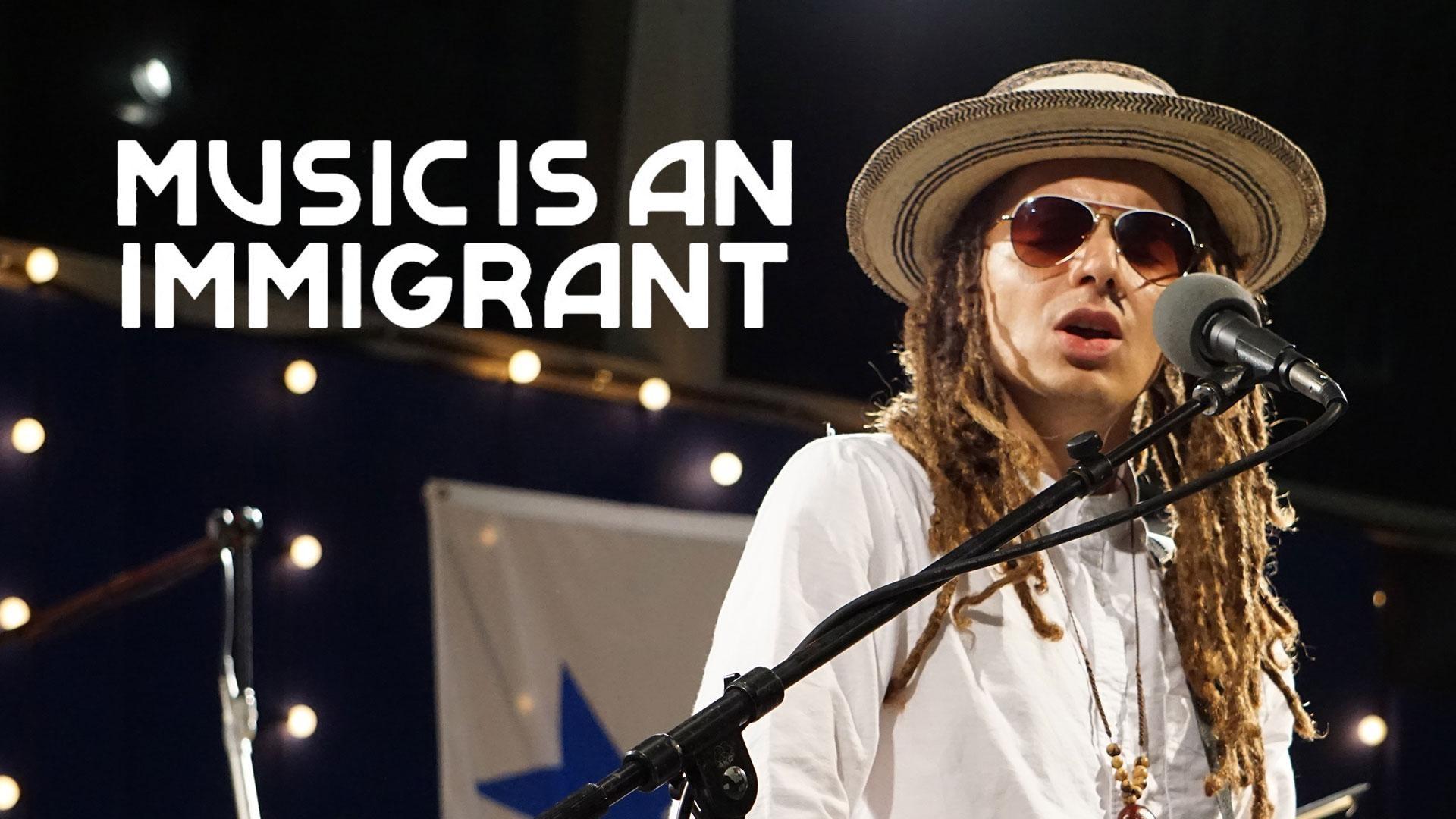 Follow Enrique and Diego Chi of Making Movies, a Kansas City-based band with deep connections to the rhythms and sounds of Central America, as they return to Panama to visit their grandmother. With live performances in The Bridge studios and an acoustic jam on the streetcar, this 30-minute documentary from Summer House Films and Kansas City PBS will explore the brothers musical influences and highlight songs from their shared cultural heritage.
Making Movies: Full Performances
Watch full versions of the sessions featured in the film, recorded at
The Bridge
.
90.9 The Bridge
Local 909 in Studio: Making Movies - 'La Murga'
Making Movies performs 'La Murga' live in the 90.9 The Bridge studios at KCPT in Kansas City, Missouri.
909 The Bridge: Making Movies
90.9 The Bridge
Local 909 in Studio: Making Movies - 'La Murga'
90.9 The Bridge
Local 909 in Studio : Making Movies - 'Ego Trip'
90.9 The Bridge
Local 909 in Studio : Making Movies - 'Locura Colectiva'
90.9 The Bridge
Streetcar Session : Enrique Chi - 'Locura Colectiva'
"In lak'ech ala k'in." No, that's not a typo caused by an errant elbow. It's a single phrase - a greeting - in the Mayan language which has been lovingly adopted by local latin rock band Making Movies.
This weekend, Making Movies is wrapping up a month-long tour by putting on a huge production at home. "It's a chance to celebrate the successes of our 'Immigrants Are Beautiful' tour with our hometown," bassist Diego Chi said. "But it's also a night of civil disobedience, and some of the best musicians in Kansas City are adding their fire to the flame."
Our popular series Origin Story gets a musical twist each Thursday in December here on Flatland. Got an idea for an Origin Story? Drop us a line on Facebook or Twitter @FlatlandKC.
Kansas City-based Making Movies performed a set for NPR's Tiny Desk Concerts earlier this month. Alt Latino co-host Felix Contreras writes: "there was something about the energy coming from Enrique Chi's vocals as the rest of Making Movies enveloped him in sound." Read the rest of the write-up at the NPR Tiny Desk Concerts page.
Making Movies: 'I Am Another You' Tour 2017 | The Bridge
May 3, 2017: Kansas City's own Making Movies stop by the The Bridge studio before embarking on its international tour in anticipation of the band's newest release "I Am Another You". Hear Jon Hart speak with Enrique Chi about making the new album, plus fantastic live versions of several songs that will be featured on it.