Higher Octaves: Leading Women in the Arts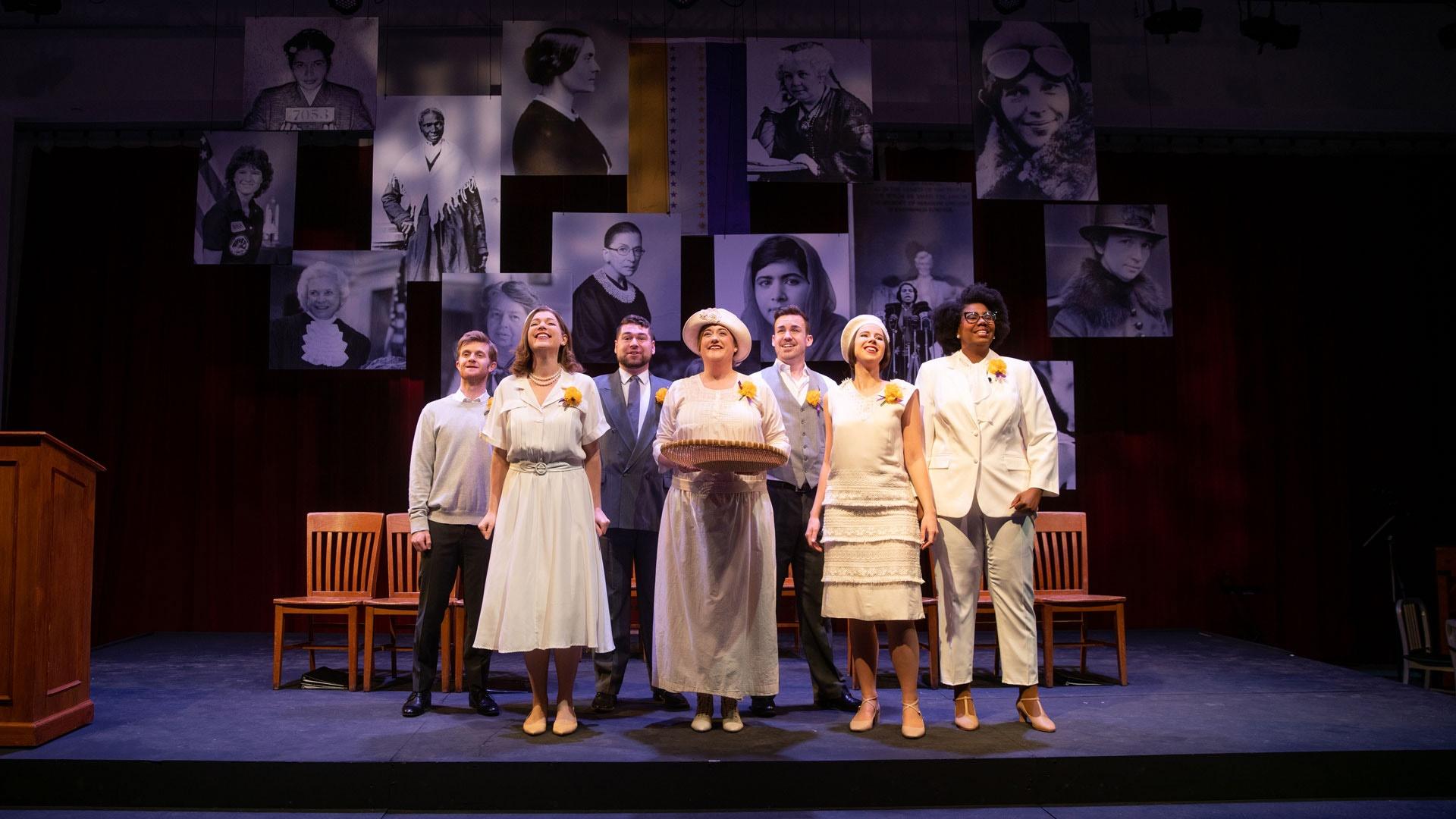 In conjunction with Women's History Month, KCPT proudly presents a new documentary series highlighting women-led Kansas City arts organizations. Consisting of a televised half-hour documentary about the Lyric Opera of Kansas City and four short digital pieces focusing on additional local arts organizations, Higher Octaves: Leading Women in the Arts details how these organizations are supporting female arts roles in the Kansas City metro area.
Diving into the details, the documentary follows the preparation and presentation of "…When There Are Nine," a Lyric Opera production aptly named after Supreme Court Associate Justice Ruth Bader Ginsburg's quote supporting an all-female Supreme Court. The opera celebrates the 100th anniversary of the ratification of the 19th Amendment granting women the right to vote and provides a backdrop for a broader view of how the roles of women in opera have evolved and the part the Lyric Opera has played in the advancement of women in the opera community.
The film features interviews with Conductor Carolyn Watson, Director Tara Faircloth and Lyric Opera General Director Deborah Sandler, among others. Excerpts from a panel discussion that was moderated by former federal prosecutor Lisa Krigsten at the Lyric Opera are included and feature University of Texas-San Antonio history professor Catherine Clinton and UMKC gender studies professor and author Nancy Levit.
The premiere of the televised documentary on KCPT will be supplemented with four digital short films, available for viewing on flatlandkc.org, showcasing additional women-led art organizations in Kansas City.
Premieres Thursday, March 19
7:30 p.m.
With Generous Support From:
Enid and Crosby Kemper Foundation
UMB Bank, N.A., Trustee
John and Effie Speas Memorial Trust
Bank of America, N.A., Trustee
Francis Family Foundation
Muriel McBrien Kauffman Foundation