'Faith Club' Plants Seeds of Peace
It's a Book, and an Interfaith Idea. Meet a Local Group That's Making it Happen Every Month.
Guest post by Judy Ulitchny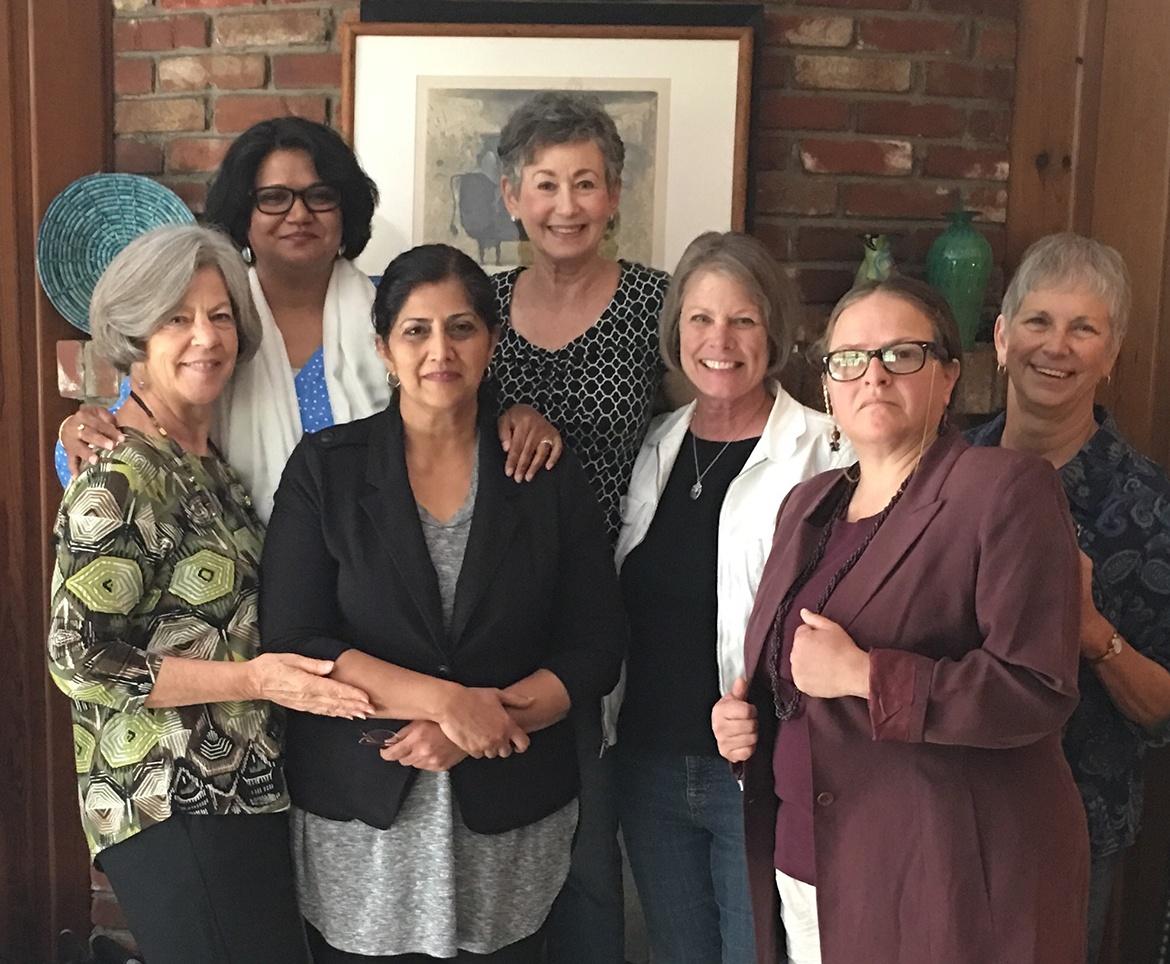 A Simple Beginning to a Great Adventure
This wonderful adventure began with a visit to the library. While wandering through the stacks I saw the book, The Faith Club by Ranya Idliby, Suzanne Oliver and Priscilla Warner. Intrigued by the title and the photo of three young women on the cover, I took a look.
It is a most interesting read about three women and their joint faith journey as they, a Jew, a Christian and a Muslim, shared their faith and learned about each other's faith. In the back of the book there were suggestions about starting a Faith Club of your own and questions to help get the discussion going.
Peace begins with a small seed such as this. There are seven of us; three Muslims, two Jews, and two Christians. We have met monthly since January. (It took a while to get all of us together as life has a way of rearranging the plans of men — and women!) However, the journey so far has been a joy of making new friends, of sharing our life stories an our faith journeys. God willing, inshaa' Allah, our friendship will grow as will our understanding of each other's faith path, and our understanding of our own faith.
Peace begins with small seeds such as this. It is our hope to add a small seed of understanding, respect and friendship to a world badly in need of all three.
— Judy Ulitchny describes herself as a cradle Catholic who lives in Stilwell, Kansas and is a member of St. Michael the Archangel Catholic parish. She is a founding member of her local chapter of "Faith Club".