A Neighborly Day: Mister Rogers Kindness Crawl Gives Back to Community
by
Published on
• Last modified on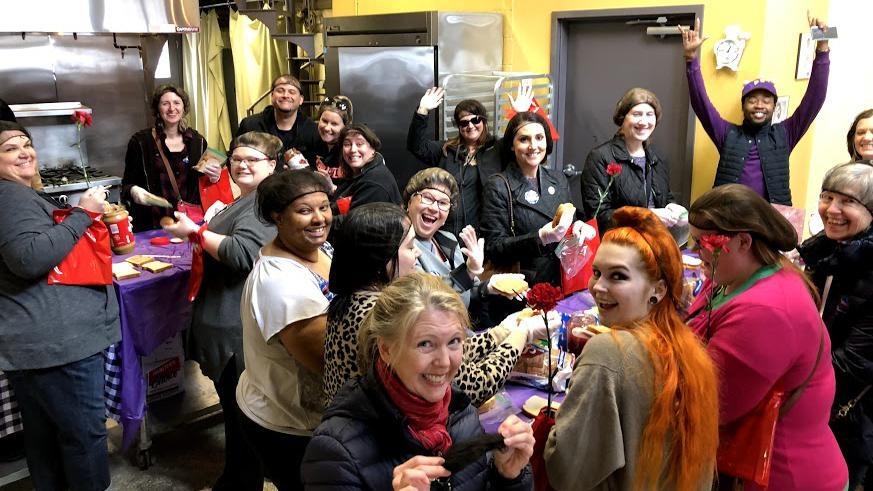 Local Connections
Saturday, March 24 was a beautiful day in our neighborhood! Nearly 150 — mostly cardigan clad — Kansas Citians participated in KCPT's Mister Rogers Kindness Crawl, helping local non-profits and committing other neighborly acts.
Participants met at The Chesterfield at the Alamo Drafthouse before setting out on a 3-hour scavenger hunt. Using the KC streetcar system, we engaged with community partners, like Initiative PB&J and Wayside Waifs, at various stops and performed random acts of kindness, like writing inspirational messages, calling a loved one to say hi and giving high fives.
Everyone convened back at the Chesterfield at the Alamo Drafthouse for prizes and surprise, special guest Yo-Yo Ma. In town to play with the Kansas City Symphony, Ma graciously stopped by to perform one of Mister Rogers' favorite cello pieces as well as the Mister Rogers-classic "Tree, Tree, Tree." During the show's 33 year run, Ma made several appearances on
Mister Rogers Neighborhood
, and his son, Nicholas, is one of the producers on the upcoming documentary,
Won't You Be My Neighbor?
At the end of the day our group had made 150 toiletry bags for KC for Refugees, dog toys for shelter dogs as well as stuffed backpacks for Bags of Fun, which are distributed to seriously ill children. We wrote notes to 150 seniors receiving food from Harvesters and made 300 PB&J sandwiches that were taken to a local homeless shelter.
Although the day is over, the kindness sentiments will continue as materials are distributed and reminders of the day — such as the 300-plus notes of kindness placed in library books — will be found by our fellow Kansas Citians.
Learn more about ways you can celebrate Mister Rogers' legacy
here
.
Mister Rogers Kindness Crawl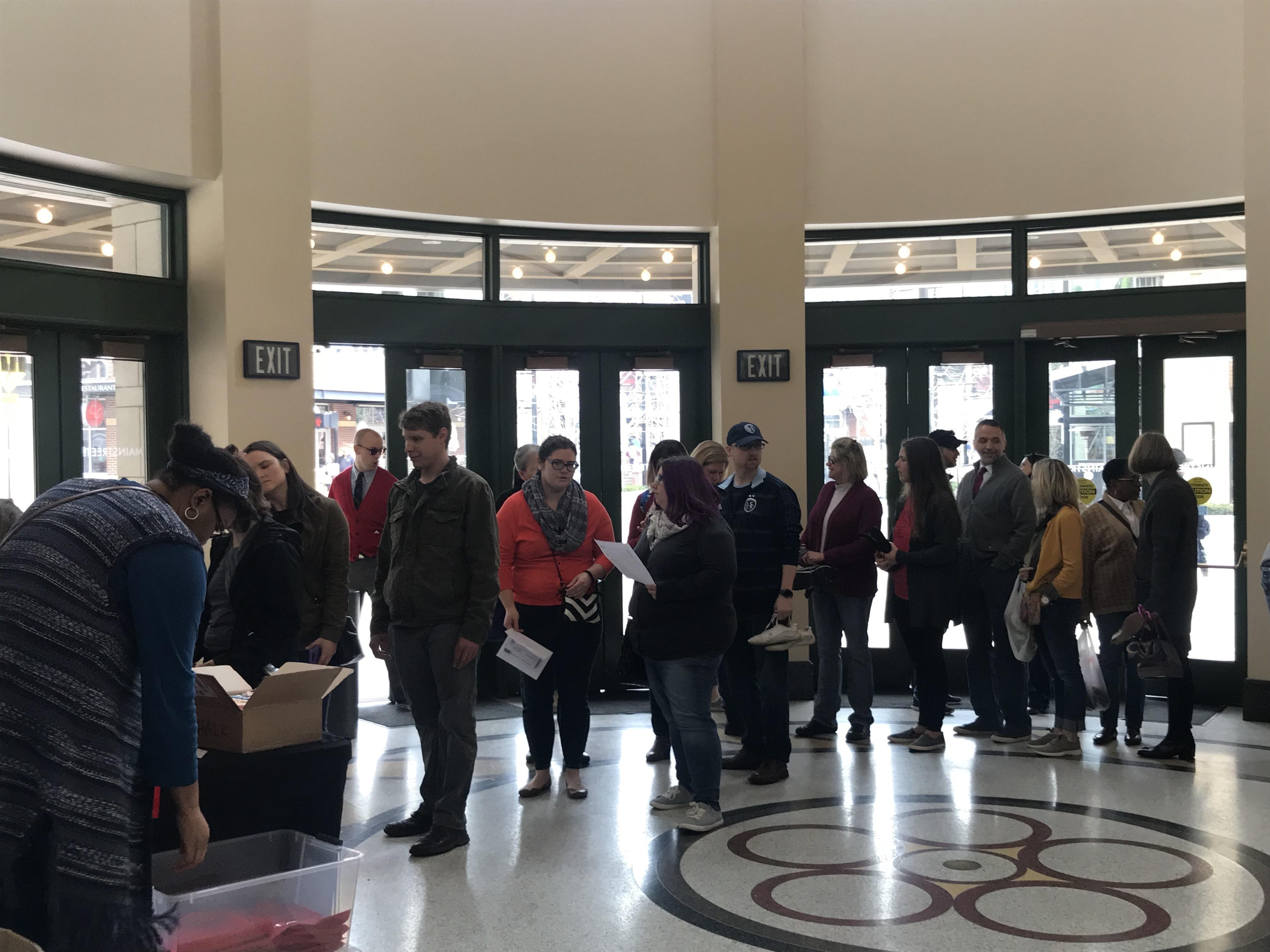 A sold out crowd for the Mister Rogers Kindness Crawl.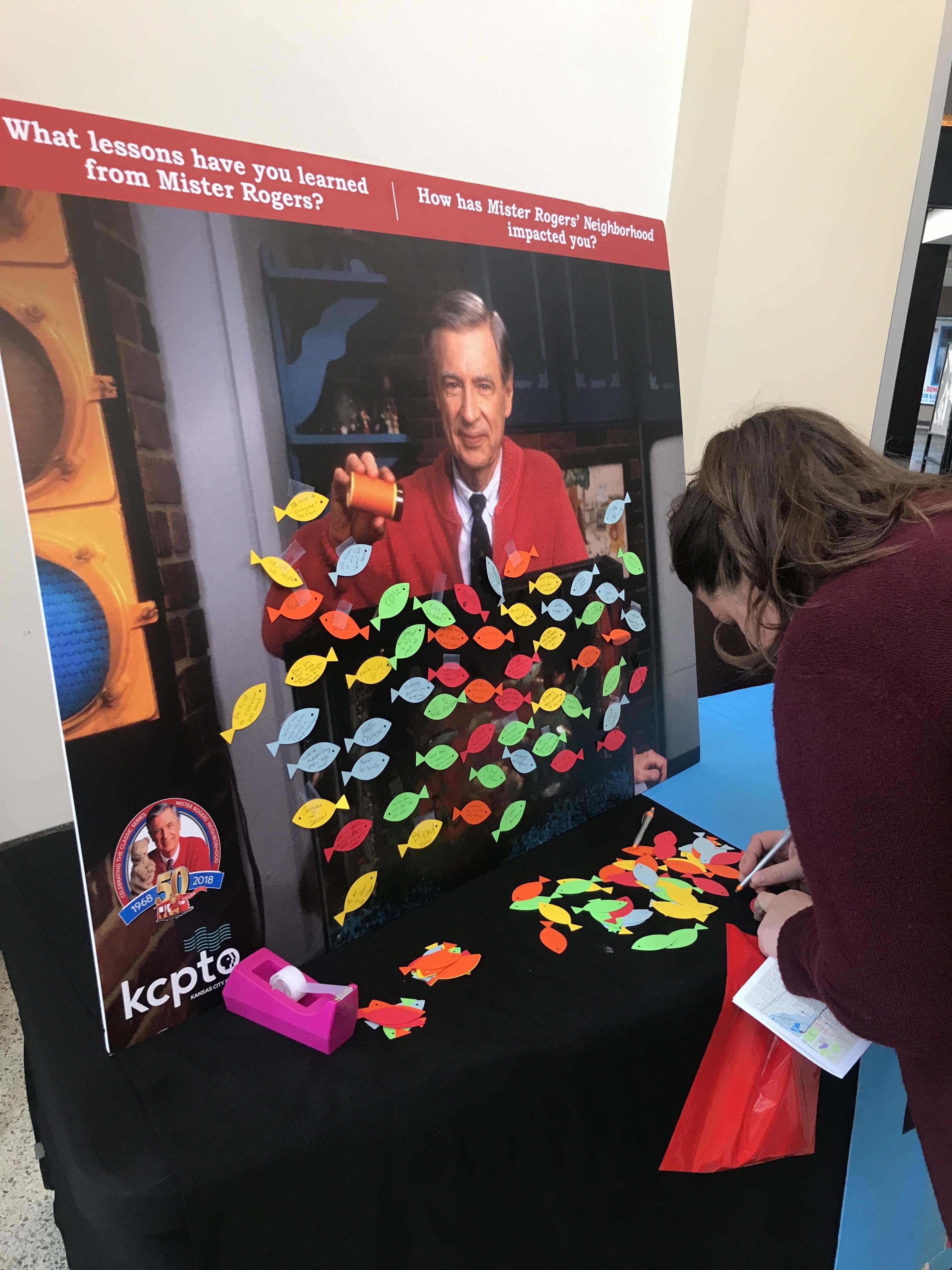 Sharing lessons learned from Mister Rogers.
KCPT producer Brad Austin interviews a participant on the KC Streetcar.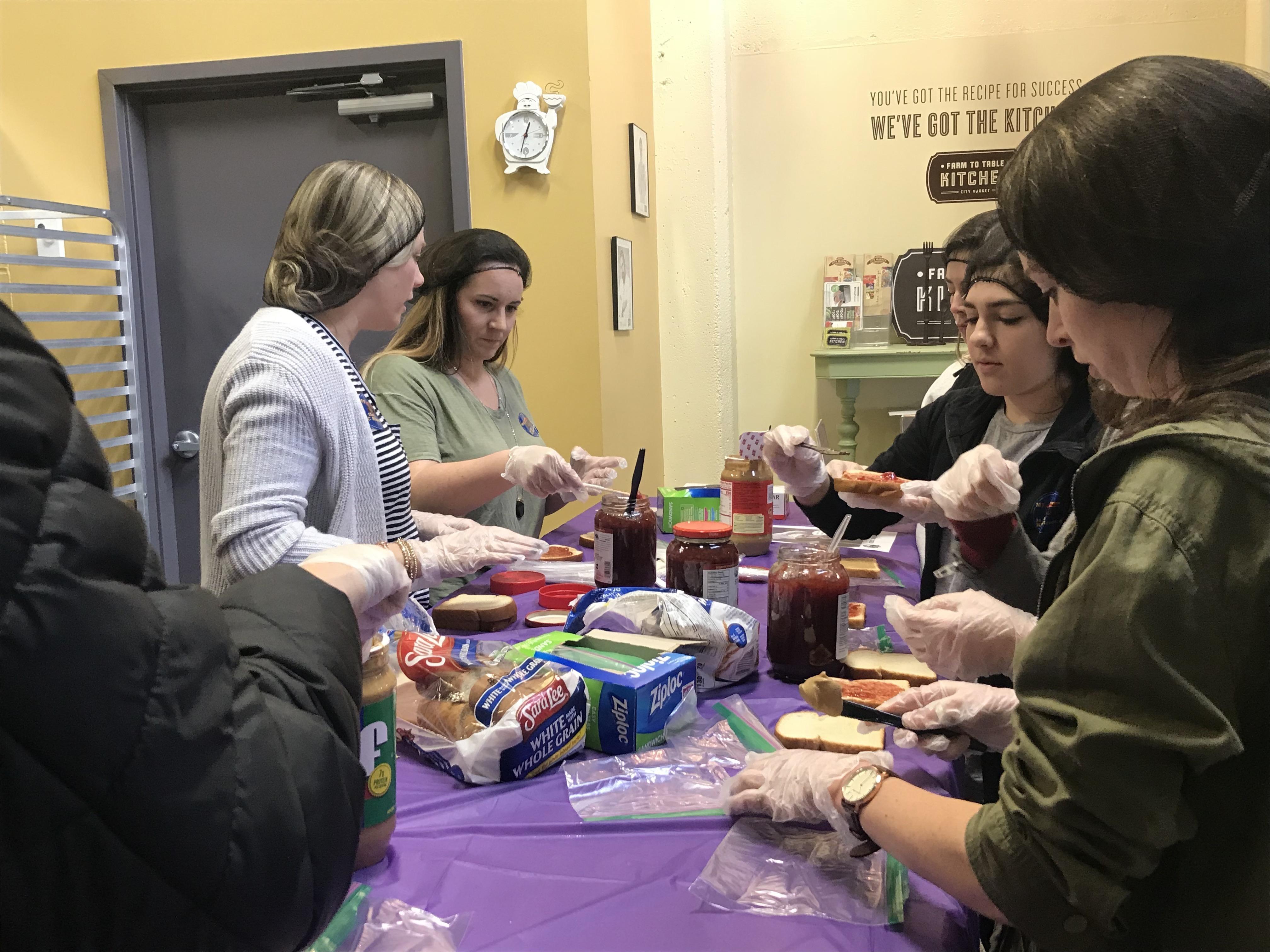 Making sandwiches for the homeless with Initiative PB&J.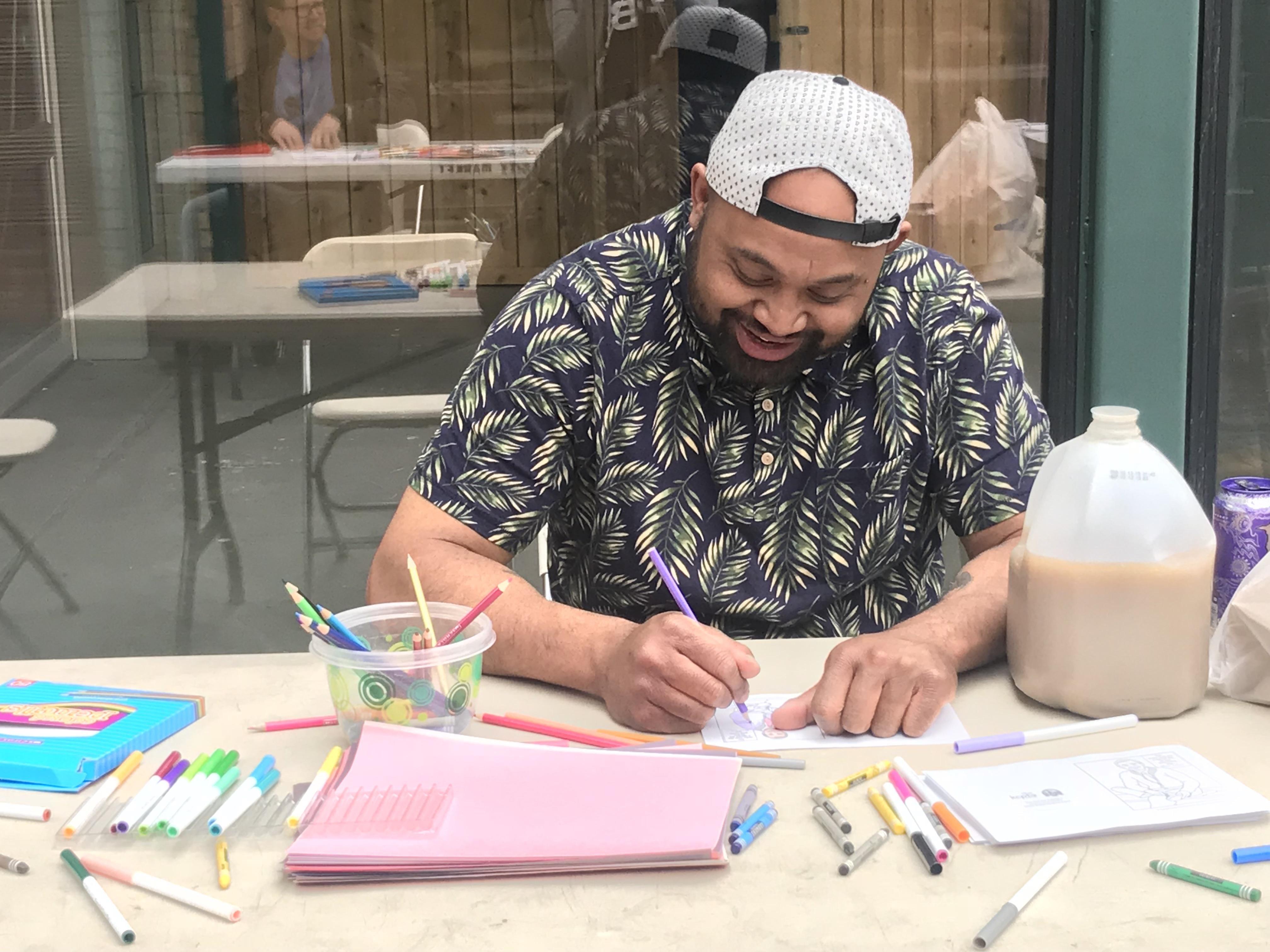 Writing cards for seniors that receive food from Harvesters.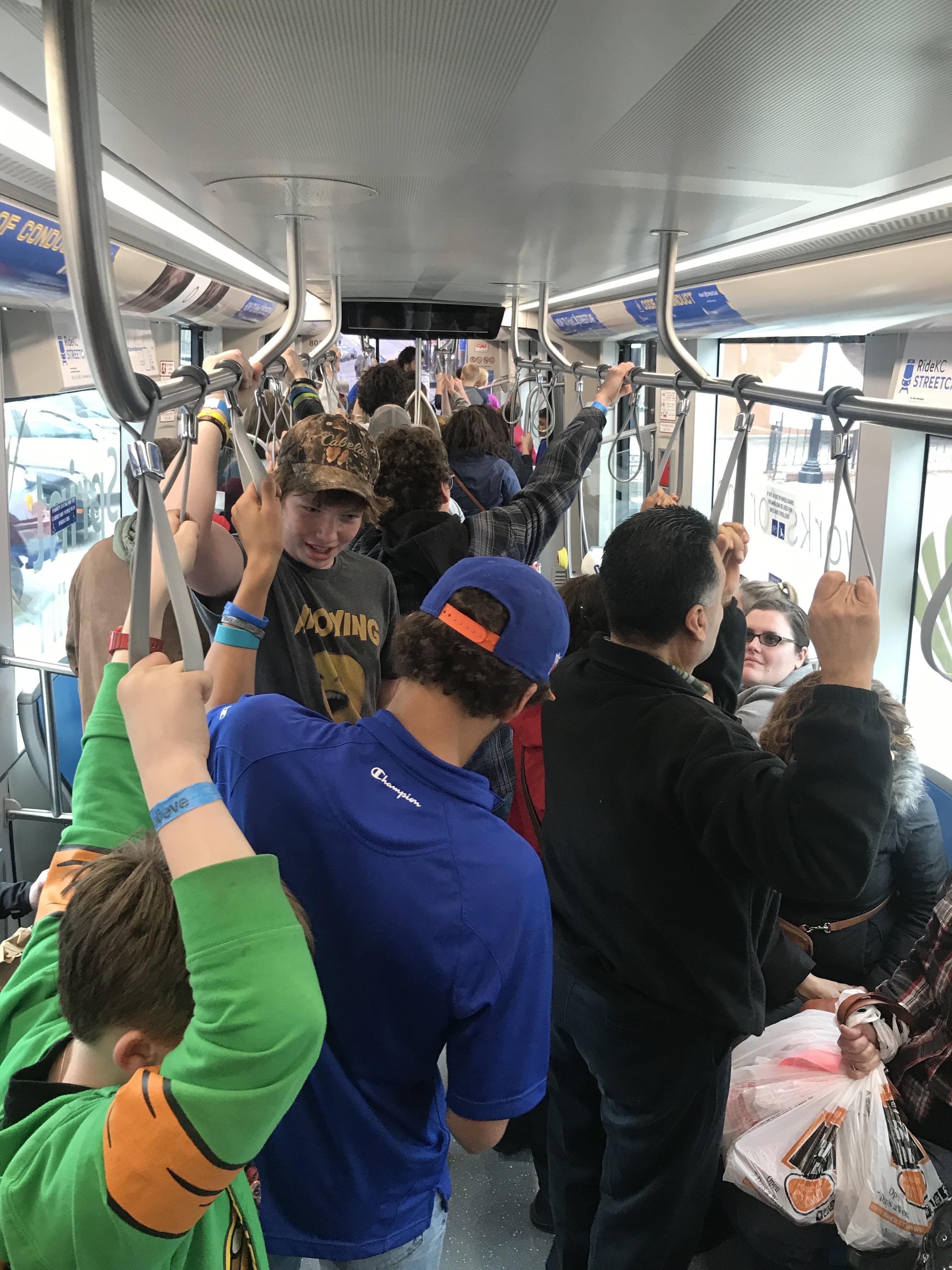 Riding the KC Streetcar, our unofficial Neighborhood Trolley.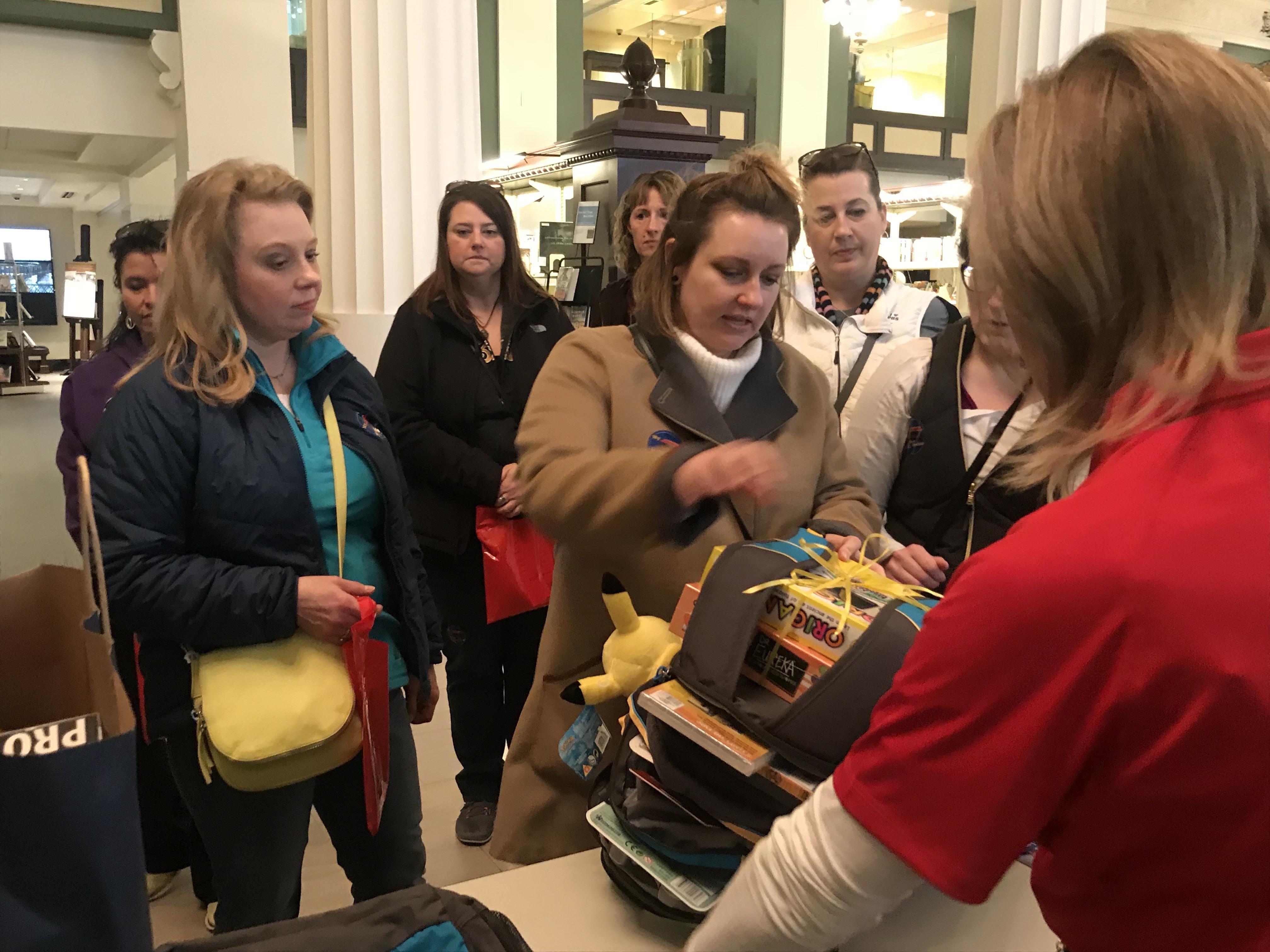 Creating bags for children with serious illnesses that will be distributed by Bags of Fun.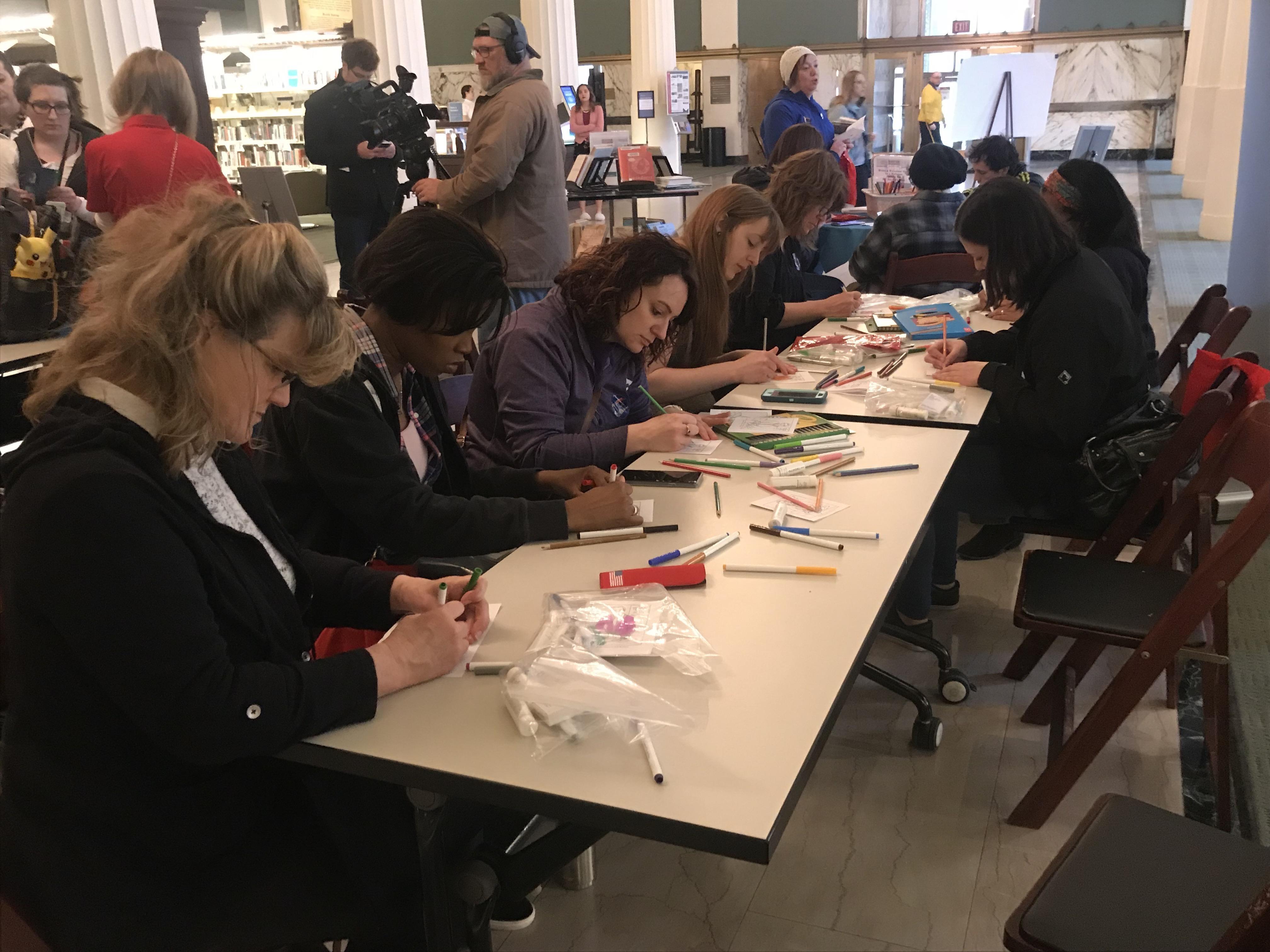 Creating welcome packs to distribute through KC for Refugees.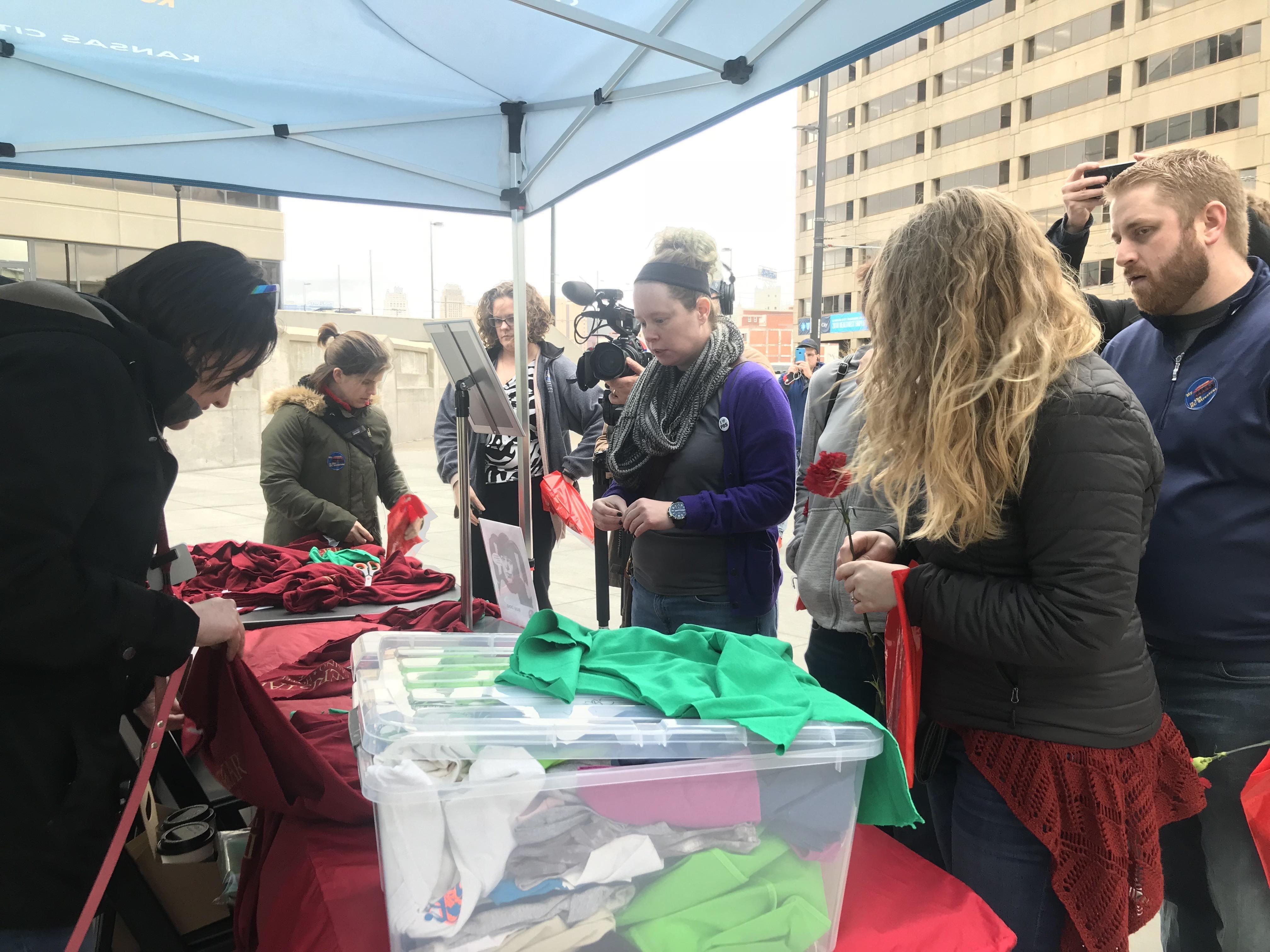 Participants make toys for Wayside Waifs shelter dogs.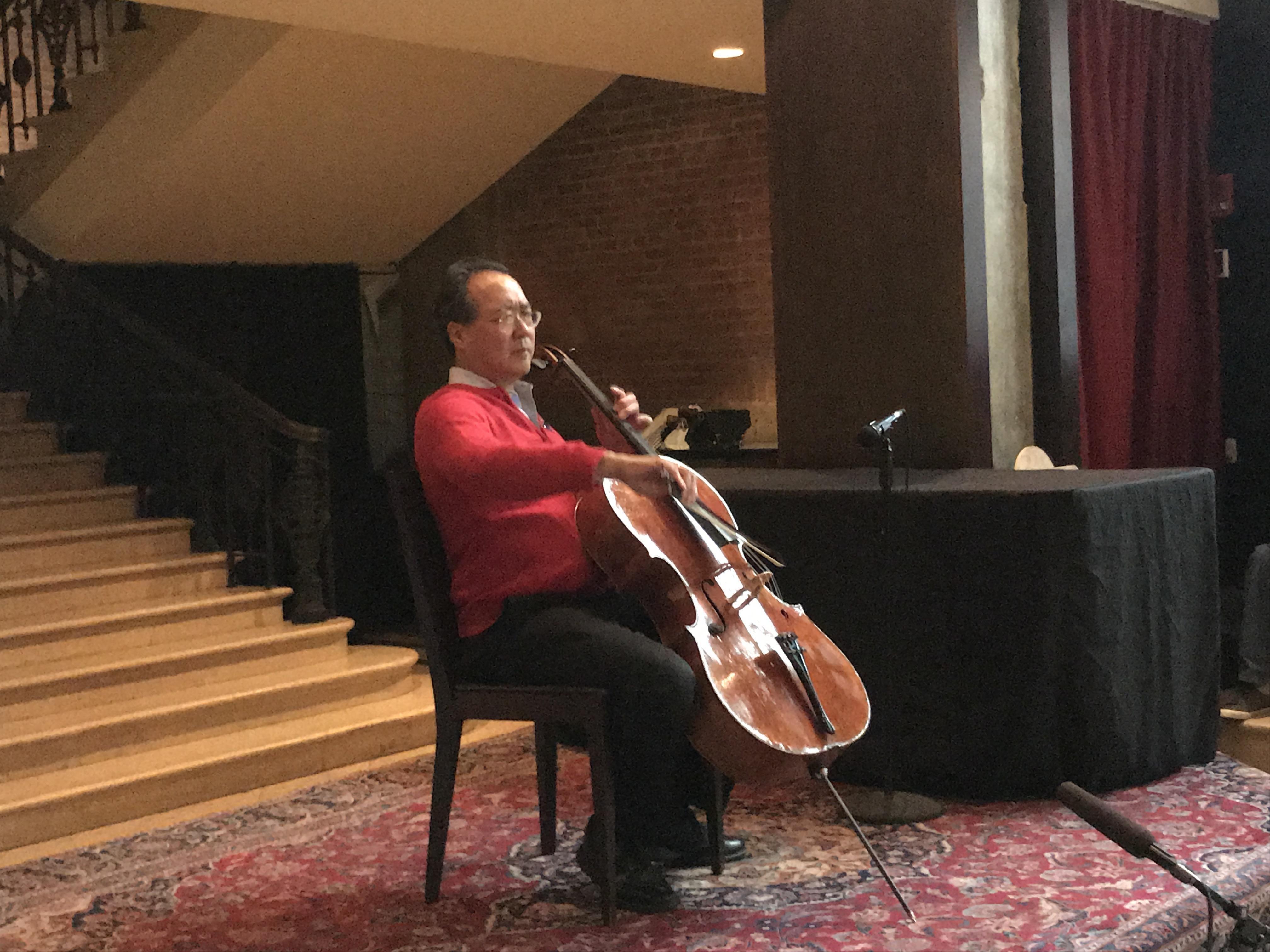 Yo-Yo Ma performs for Mister Rogers Kindness Crawl participants.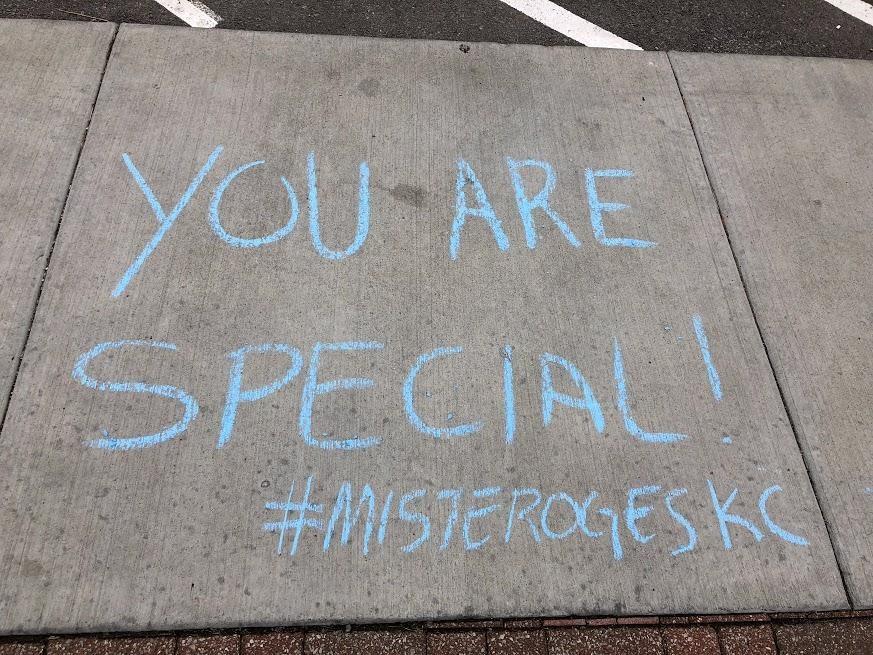 Kind messages were shared all over the sidewalks of downtown Kansas City.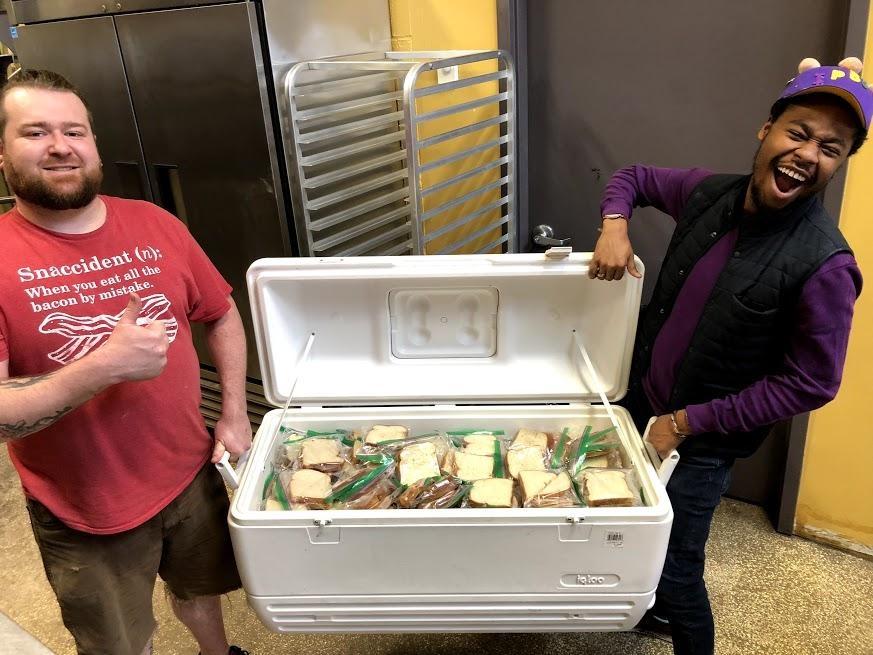 Here's what 300 PB&J sandwiches looks like!
Kindness crawl participants shared their neighborly deeds on Twitter, Facebook and Instagram using #MisterRogersKC